Experience the Jaguar F-PACE on Hilton Head Island
Unparalleled luxury and performance is at the ready; what are you waiting for?
Do not let your dreams and ambitions become lost in doubt and missed opportunities. The Jaguar F-PACE is ready to dominate the streets of Hilton Head Island at your command. From bumper to bumper, the Jaguar F-PACE will captivate you with its immaculate design. Under the hood, you will be enamored with the Jaguar F-Pace's eye-opening performance.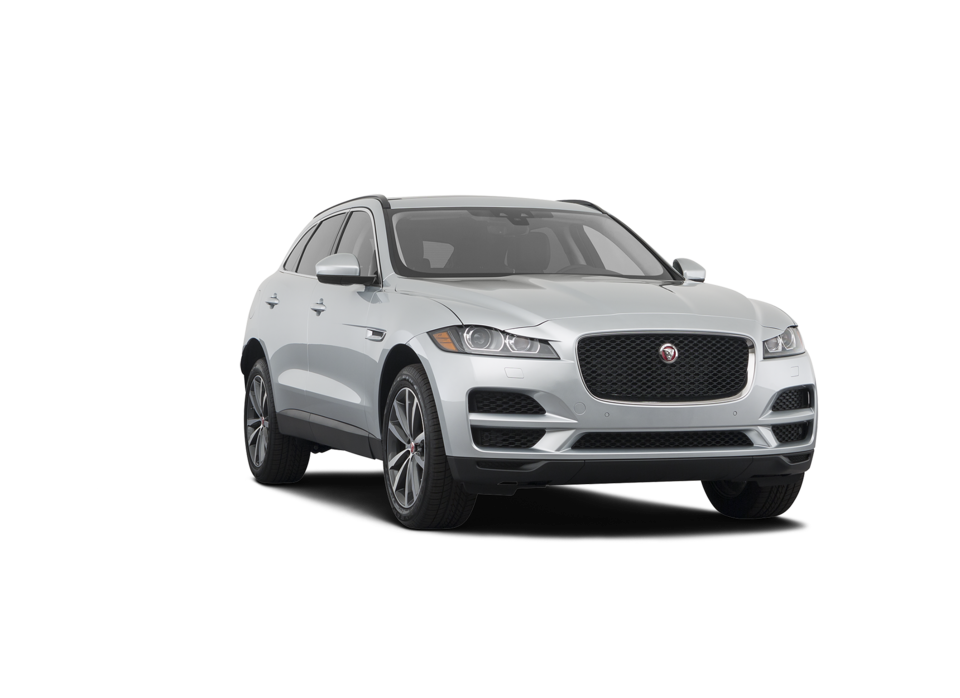 Jaw-Dropping Exterior
You have never seen an SUV quite like this. The Jaguar F-PACE stands on its own as a uniquely-designed, aerodynamic SUV. With impressive details that embody the Jaguar name, the F-PACE is sure to make an impression on anyone who catches a glimpse of it.
When you first approach the Jaguar F-PACE, you will be taken aback by the care put into every inch of its exterior. At the front, the seamless hood works to give the F-PACE a sleek, stylish design. The redesigned grille is deeper, giving the F-PACE its own unique identity in the SUV field. The new double 'J' blade signature headlights will illuminate your path, ensuring that you have a good view of your surroundings no matter the time of day. With the new wider vents, your Jaguar F-PACE will have a unique on-road presence, guaranteeing that heads will turn to look at your luxurious ride.
Satisfying Performance
There is no better "good morning" than starting the engine of a Jaguar F-Pace. Like the big cat it is named after, your new SUV will purr loudly when you turn over the engine, putting a big smile on your face before you set off on your commute to Bluffton.
When you set off on the road, you will fall in love with your Jaguar F-PACE's powertrain. With a maximum horsepower of 246 and a maximum torque rating of 269 pound-feet, the Jaguar F-PACE lets you know it means business. Working in conjunction with the eight-speed automatic transmission, the Jaguar F-PACE can reach a top speed of 135 miles per hour and can accelerate from zero to 60 miles per hour in just 6.9 seconds.
With the Jaguar F-PACE, driving is no longer boring. Whether you are taking your F-PACE on your daily work commute or on a weekend trip to Savannah, it will surprise you with its satisfying performance.
Wonderful Capability
With the luxurious design and satisfying performance of the Jaguar F-PACE, it can sometimes be easy to forget that it is an SUV. But once you see what it can do, you will wonder why you ever settled for another SUV.
The Jaguar F-PACE is an incredibly capable SUV. If you're taking a weekend trip to Beaufort, the Jaguar F-PACE will help you bring all of your recreational equipment, whether it is inside the vehicle or being pulled from behind.
With a maximum towing capacity of 5,291 pounds, your Jaguar F-PACE will help you bring your favorite heavy recreational tools. If you need to bring along some smaller things, the Jaguar F-PACE will not leave you hanging. On its roof, the Jaguar F-PACE can hold up to 165 pounds. Inside this SUV, you will enjoy a generous amount of cargo room. By releasing the handles inside the trunk and on the rear seats, you can enjoy 40/20/40 split-fold seating. This will enable you to create enough room in the back of your Jaguar F-PACE to fit plenty of luggage and other necessary items.
Want to Learn More?
Ready to learn how the Jaguar F-PACE can benefit your Beaufort lifestyle? With an amazing array of features - inside the cabin, under the hood, and on the outside - the Jaguar F-PACE is sure to put a smile on your face. Come to Jaguar Hilton Head to see this unique SUV for yourself.
Questions about the F-PACE? Let Us Know!
Hours
Monday

9:00am - 6:00pm

Tuesday

9:00am - 6:00pm

Wednesday

9:00am - 6:00pm

Thursday

9:00am - 6:00pm

Friday

9:00am - 6:00pm

Saturday

9:00am - 6:00pm

Sunday

Closed