Aiming to practice good car care? Routine oil changes are a crucial component, as any experienced Hilton Head Island, Bluffton, or Hardeeville motorist will tell you. If you need an oil change near you, we at Jaguar Hilton Head can handle the job.
Oil changes are quick work with our experienced technicians in your corner. Schedule your oil change at our service center today, and you'll drive away with more confidence in your ride!
Why Get an Oil Change?
You should always follow your vehicle's maintenance schedule to the tee, and that includes oil service. In fact, oil changes are one of the best ways to keep your engine performing strong-and running at its peak efficiency. Engine oil keeps the metal parts inside your engine lubricated, so they run (literally) like a well-oiled machine.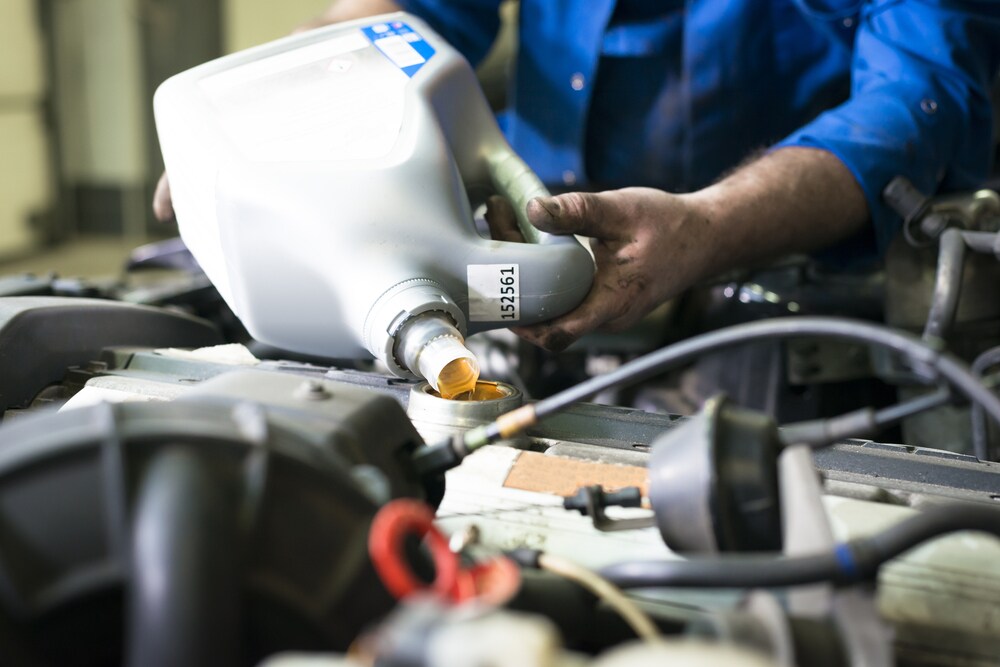 From time to time (we recommend every six months or 6,000 miles), you'll need to change that oil to keep it fresh and clean. By doing so, you can avoid excessive wear and tear on your engine, as well as the danger of the entire apparatus overheating. In the long run, you'll save time and money with routine oil changes.
Professional Oil Changes
Visit our service center for your next oil change, and you'll find factory-trained, fully certified technicians ready to lend a helping hand. They'll drain and replenish your oil in no time at all, no matter whether you use conventional or synthetic oil. We have a wide range of quality engine oils available here in our shop.
Plus, we'll change your oil filter. This service should be performed every time you have an oil change. It'll help your oil stay cleaner for longer, so it can work at peak effectiveness months after you've had your oil change performed. Need your other fluids checked? We can handle that, too!
Get an Oil Change near Me
When Hardeeville, Bluffton, and Hilton Head Island motorists need an oil change, they turn to us at Jaguar Hilton Head. When you're ready for an oil change near you, then schedule oil service at our on-site service center. We look forward to seeing you!