The combined style and power of a Jaguar can be truly impressive for drivers in Hardeeville, Hilton Head Island, and Bluffton. When driving a Jaguar, there's a certain sense of luxury and elegance you can't find in many cars on the road these days.
When looking for your next car, there are plenty of places to search for reliable information, whether it's online, in car brochures, or even by visiting a dealership. At Jaguar Hilton Head, we want you to be an informed and educated driver, which is why we put together vehicle reviews to discuss vital vehicle features.
What Do Vehicle Reviews Cover?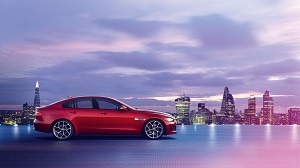 Each Jaguar review will talk about important vehicle features to guide you as you decide which car you want to drive. There are many things to consider when buying or leasing a car, but vehicle reviews will cover topics like:
Interior space and seating
Standard features
Available packages
Technology and entertainment
Safety
We Research, You Drive
Doing research before buying or leasing a vehicle is certainly important. After all, you're going to be driving the car for years to come, so it needs to be something comfortable. Checking out our Jaguar reviews lets you discover which vehicle might be the right one for your needs. Of course, we're always happy to arrange a test drive, so you can experience the car up close.
You might be wondering which Jaguar is great for a fun weekend out or which one might be perfect for transporting the entire family. Feel free to access these reviews any time on your phone while out and about, sitting around on your computer, or even just lounging around on the couch. When the vehicle research process has come to an end, you'll have a better idea of which vehicle features matter and which car you want to drive.
Take a Jaguar for a Test Drive
Test drive a Jaguar on the roads of Hardeeville, Hilton Head Island, and Bluffton. Our sales professionals will be happy to show you any Jaguar on the lot, so it's easy to get a feel for how these cars drive.
Want to learn more about each Jaguar before a test drive? Read the Jaguar Hilton Head vehicle reviews on this page to learn all about them!