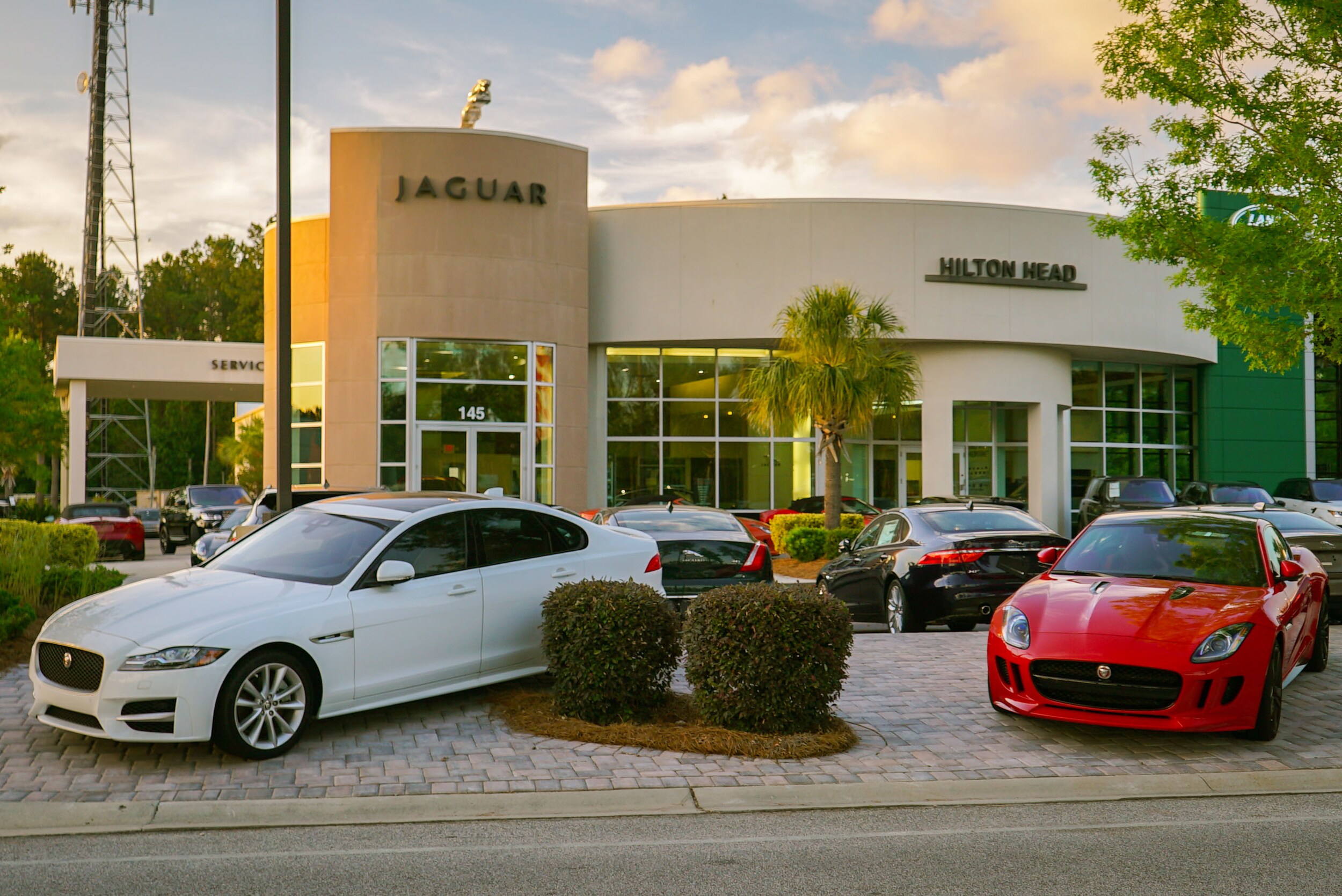 Welcome to Jaguar Hilton Head

Welcome to Jaguar Hilton Head in Hardeeville, SC.  We are proud to be part of the Peacock Automotive family and first opened our doors over 14 years ago.  It was then that we set out to deliver at world-class shopping experience to drivers from across the state.  Today, Peacock Automotive is one of the largest employers in the areas with nearly 600 strong.  Our goal has always been to have "zero dissatisfied customers" and we work hard to meet that goal everyday.  Truly, it's our no-nonsense shopping process, straightforward business approach and VIP customer service that continues to bring customers back for their second, third and forth Jaguar.
Truly, it's our work ethic and dedication that continues to make Jaguar Hilton Head the premier destination to shop for, finance and service a Jaguar in the Hardeeville, SC area.  Here you will find all of the newest models straight from Jaguar, including the XE, XF, XJ, F-TYPE and more.  In addition to our exquisite new vehicle inventory, we invite you to browse our Jaguar Certified Pre-Owned for even more incredible options.
At Jaguar Hilton Head the customer is always number one.  Whether you have been a customer for a number of years or are brand new, you can always expect superb service from our team.  In fact, it's our consistency and high standards that really make a difference for our customers.  We work hard to earn your respect and your trust and will go above and beyond to make a difference in your visit with us.  From our efficient paperwork processes to our speedy response time, we know that it's the little things that really make all of the difference.
At Jaguar Hilton Head we like to keep things simple.  We are committed to providing our customers with fair prices, incredible products and world-class customer service everyday.  Our team of experts are here to help you at every step of the way.  Whether you're shopping for your next vehicle or simply want to explore the financing options available to you, we invite you to contact our team.
Need quality automotive service or repair? You can count on our team of experts in the Jaguar Hilton Head service department.  Our state of the art facility is staffed by an award-winning team of Jaguar factory trained and certified service technicians.  Our team can tackle any need your Jaguar might have, no matter how big or small.  Even though Jaguar is our passion, we work on all vehicle makes and models, even if you didn't purchase your vehicle from us.  Maybe most importantly, we always use the highest-priority OEM parts.