At the top of the Jaguar sedan lineup crouches the 2019 Jaguar XJ, ready to pounce on drivers near Hilton Head Island, Bluffton, and Hardeeville. A super luxury car like this is sure to turn heads and dominate the roads.
So, is it the right ride for you? At Jaguar Hilton Head, we want to help you assess with this car review. As you read, you'll learn about this car's dazzling exterior, attractive cabin, and robust performance. Contact us if you want to learn more!
2019 XJ: Exterior Character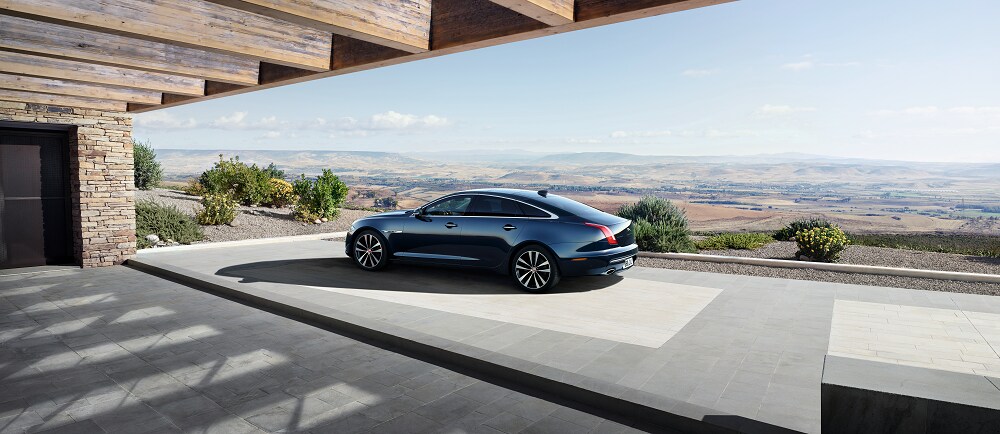 The presence of the 2019 XJ is defined by this car's exterior, and it's certainly a sight to behold in motion. The low, wide stance of this car enhances its bold and imposing stature, and the floating roofline makes this sedan look sleek and dynamic, even while standing still.
When it comes to the lights, this car is all about the letter J. The full LED headlamps sport unique double J daytime running lights for a distinctive signature that oncoming drivers will recognize a long way away. In the rear, taillamps with J LED running lights will have those left in your wake seeing Jaguar.
The XJ sedan comes in both long- and short-wheelbase versions, with the longer version riding smoother and feeling even more stable at high speeds.
A Spacious Interior
In a car this size, you can expect plenty of room throughout the cabin. Rear legroom is at an all-time high in the Jaguar XJ, with 39 inches available in the short wheelbase version. The long wheelbase XJ is roomier yet with 44 inches of legroom. You can sit comfortably with an open laptop and get to work.
In fact, the rear cabin can be equipped with stowable 10.2-inch HD screens, a center armrest that houses multimedia, and folding business tables-not unlike those you'd see in an airplane seat. Expect pampering at every turn in the XJ!
The craftsmanship and detail set this cabin apart. From headrests embossed with the Jaguar logo itself to the Gloss Shadow Walnut inlays that sweep the cabin, the interior shows quality at every corner.
Performance: 3 Growling Powertrains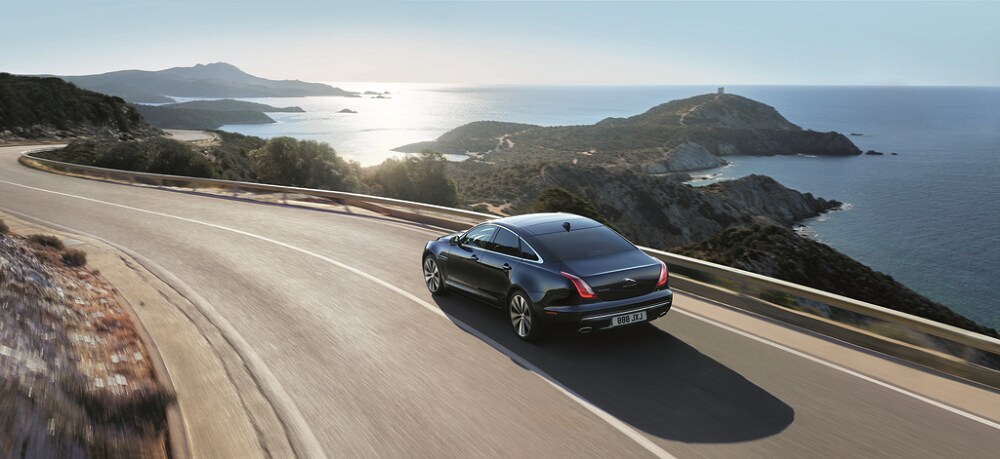 Engines come supercharged in the 2019 XJ, and you'll be impressed by the potency of all three powertrains in the lineup. Let's examine their specifications:
Supercharged 3.5L V6: 340 horsepower and 322 lb-ft of torque
Supercharged 5.0L V8: 470 horsepower and 424 lb-ft of torque
Supercharged 5.0L V8: 575 horsepower and 517 lb-ft of torque
The more powerful V8 can sprint from 0 to 60 MPH in just 4.2 seconds-a truly astounding figure, given this car's size.
Each engine mates with a smooth-shifting 8-speed automatic transmission. You'll control the transmission with the sharp JaguarDrive Selector™, a rotary dial that rises out of the center console and into your hand when you press the start/stop button. If that's not a suave start to your ride, we don't know what is!
Enter the Jungle with the 2019 Jaguar XJ
The roads of Hardeeville, Bluffton, and Hilton Head Island can feel like a jungle, but the 2019 Jaguar XJ will feel right at home there. Now that you've finished our car review, are you ready to prowl the roads in this luxury car?
Schedule a test drive at Jaguar Hilton Head and slide into the driver's seat of this sleek sedan. We'll be on hand to answer any questions you may have!