If you want a luxury sports car that delivers an adrenaline rush and smooth ride in one fell swoop, you may want to keep the 2018 Jaguar F-TYPE in mind. In this car review, we'd like to give Hardeeville, Bluffton, and Hilton Head Island drivers a closer look at this exciting ride.
Are you ready to discover what the 2018 F-TYPE really offers as far as style and performance? Now is your chance to find out. Read our article and contact us at Jaguar Hilton Head if you have any questions!
2018 F-TYPE: Your Exterior Flare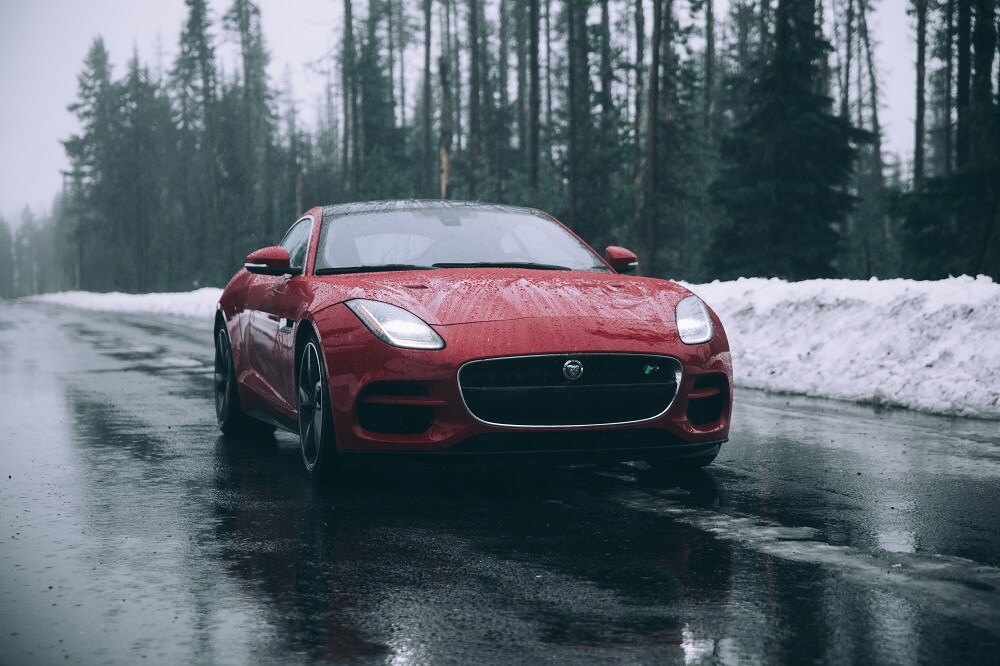 When you choose the Jaguar F-TYPE, you can opt for either a coupe or convertible. Choose the coupe and you'll love its panoramic sunroof. Whenever you'd like, you can douse the cabin in natural light and let in some fresh air to enliven your ride. The fixed roof leads forward into a long, sloping hood with sharp headlights at the front end.
The body is designed with aerodynamics in mind in order to give you low levels of lift and tremendous stability at high speeds. The headlights use LED technology, so you know they're built to last longer and run much more efficiently than conventional bulbs. Plus, the 18- to 20-inch wheels make for an incredibly sporty profile!
Potent Performance Specs
For 2018, the Jaguar F-TYPE adds a new engine to its lineup: a turbocharged 4-cylinder that delivers up to 296 horsepower and 295 lb-ft of torque. This powerhouse is now the base engine, and it'll give you plenty of power for driving around town or on the highway.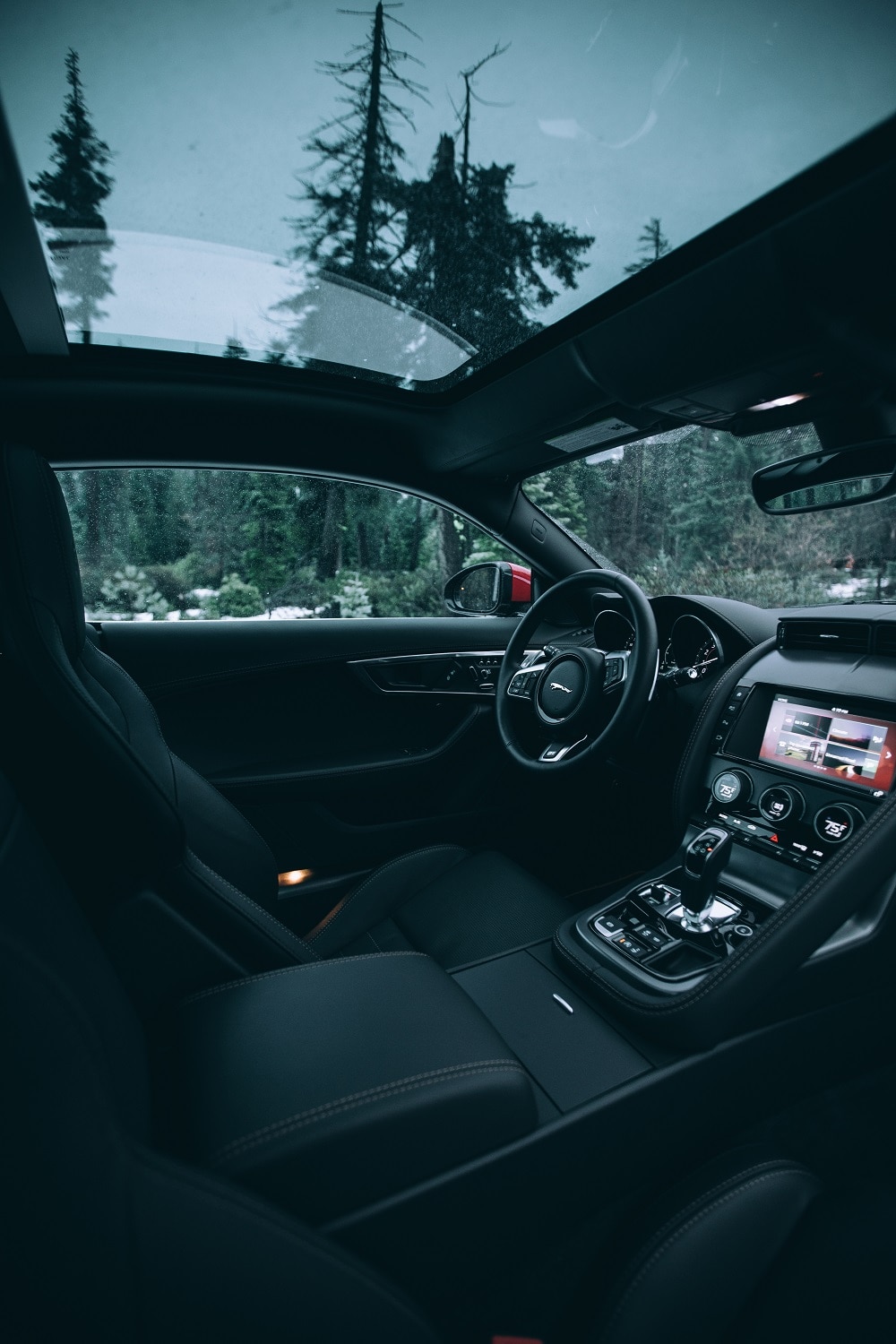 If you want more power, it's certainly available. You'll find supercharged V6 and V8 engine options that can put out between 340 and 575 horsepower as well as 332 to 516 lb-ft of torque. Choose the V6 engines for a lively drive on the highways and V8 engines if you're planning on racing this car at the track.
Luxury Sports Car Interior Stylings
This car seats two people, regardless of whether you choose the coupe or convertible. There's plenty of headroom and legroom for adults to sit comfortably. The coupe's trunk comes to 11 cubic feet, which is enough for your weekly grocery run. In the convertible, you'll find 7 cubic feet-perfect for a couple carry-on luggage items or golf bags.
The materials themselves boast true British class. You'll see standard leather seats with suede cloth accents as well as first-rate materials on the dash and center console. In fact, the InControl® infotainment system is expertly integrated with the transmission shifter, open to the driver and shielded from the passenger. 
Test Drive the 2018 Jaguar F-TYPE
We hope you enjoyed our car review of the 2018 Jaguar F-TYPE. If you've been raring to get behind the wheel of a luxury sports car and you like what you've seen so far, this car may just be the one for you.
How will you know for sure? Simply schedule a test drive at Jaguar Hilton Head, your dealer serving Hardeeville, Bluffton, and Hilton Head Island.